NB1100 Burr Handle With 10pcs HSS BS1010 Blades Deburring Tool Set
---
In Stock:
0 pcs
notify of arrival
Description:
 NB1100 Burr Handle With 10pcs HSS BS1010 Blades Deburring Tool Set
Specifications:
Material: M2 HSS&Plastic
Angle:  40 degrees
Hardness: 63RC
Blade Size: 47mm*3.2mm(Total length * Diameter)
Burr Handle Size: 125mm*22mm (Length * Diameter)
Packing: 10pcs/box
Suitable for:  PVC, hard plastic and iron.
Machining position: the circular hole edge, straight edge, curved edges. Not suitable for outer edges, flat.
Features:
-Deburring blade, manual operation, easy to use and flexible.
-Tool are adopted sharp cutting edge for cutting, machining surface are high smoothness.
-Tool are small size, you can carry anywhere, you can replace the blade by a simple push button.
-The blade is mounted on the handle can be rotated 360 degrees!
-Processed stainless steel, aluminum, rubber, plastic, etc.
Package Included:
1x   NB1100 Burr Handle (Include one blade)
10x  BS1010 Blades 
More details: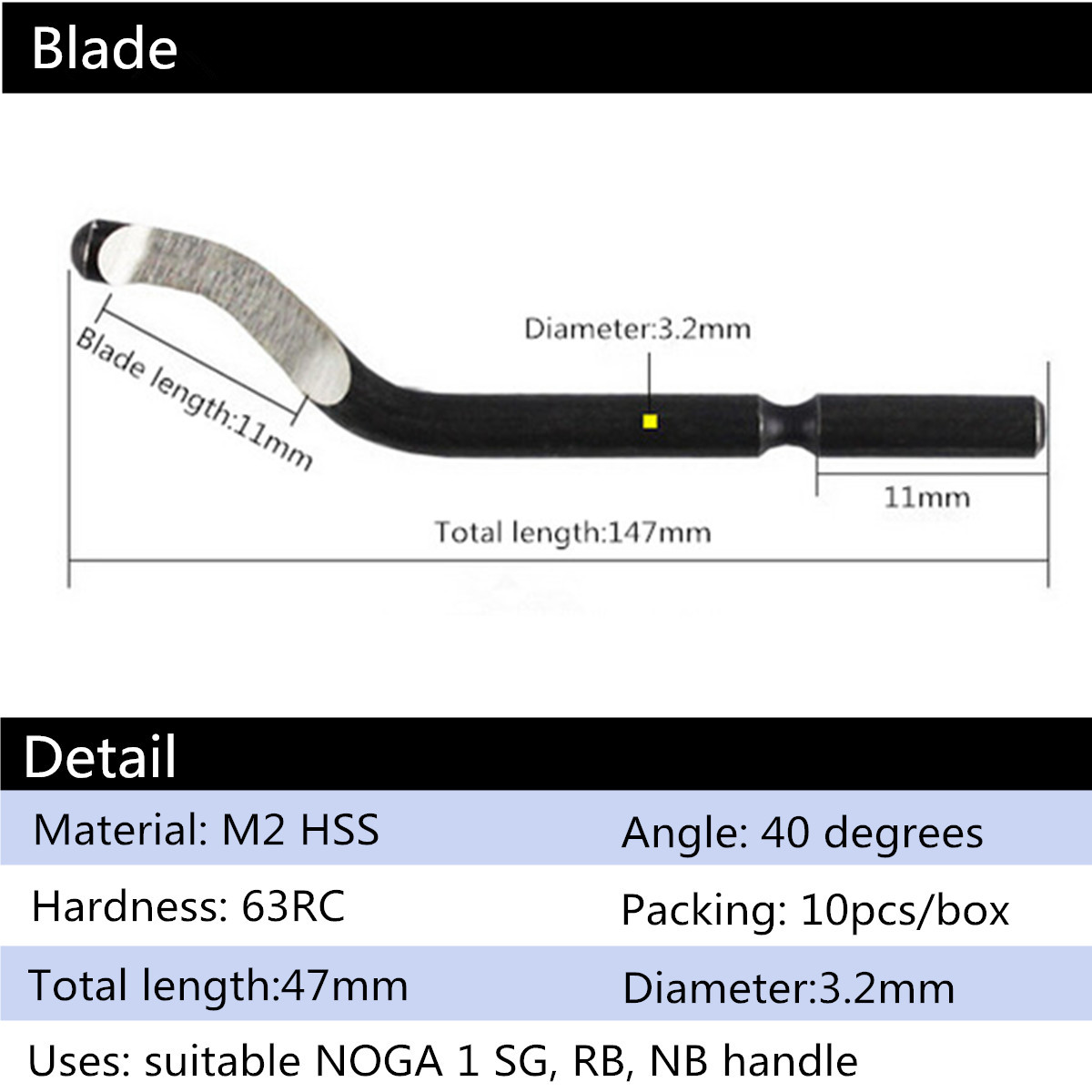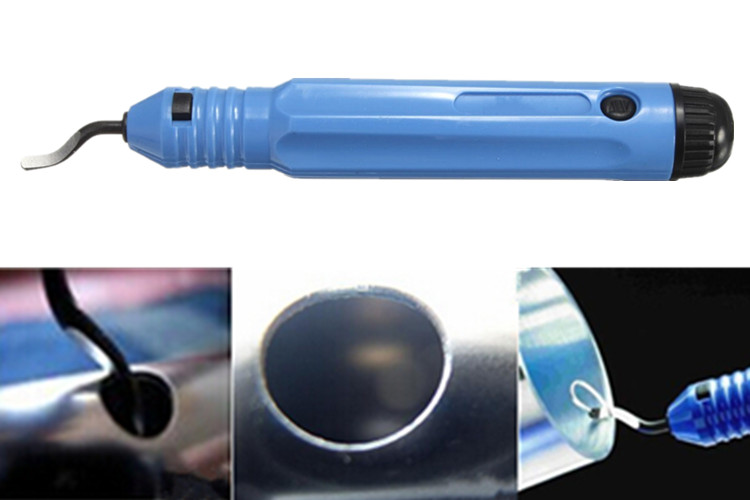 Sign In
/
Register
I'm a new customer
You need to sign up to communicate and make purchases.
The procedure is simple and will take just one minute.
Register
Thank you for registering!
Follow a few simple steps to place an order. Mouse over a picture for details.